News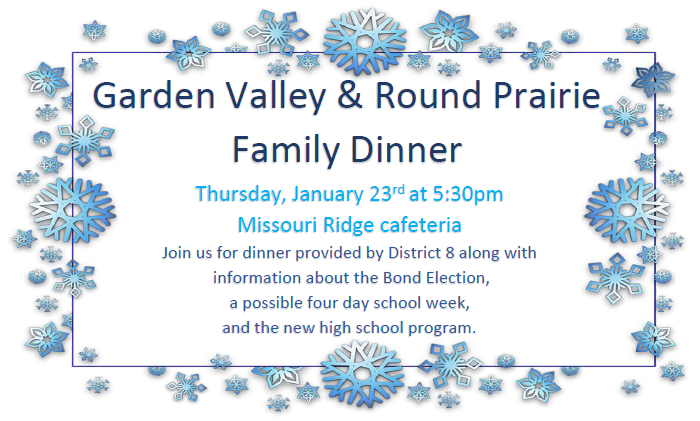 Please join us Thursday January 23rd for another Family Dinner at Missouri Ridge! We can't wait to see you and your kiddos there!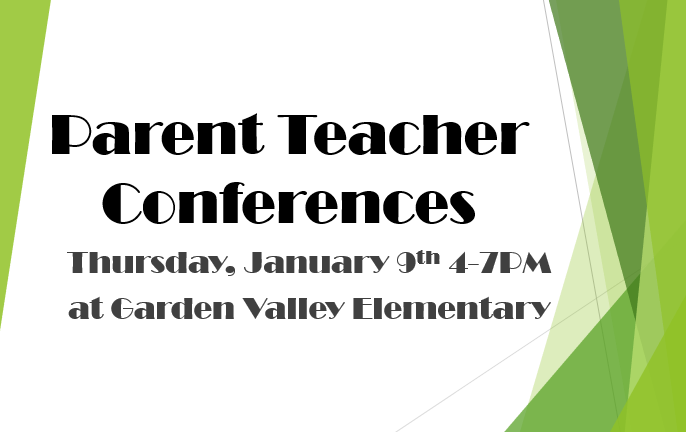 Join us for Parent Teacher Conferences and a Hot Chocolate Social on Thursday!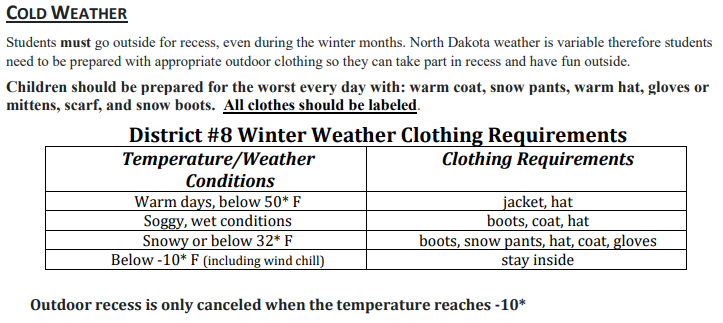 Parents: with the weather changing please make sure to send your kids to school with adequate clothing. Winter coats, hats, gloves, scarves, boots, and snow pants maybe required depending on...
SEE ALL NEWS
Live Feed

Hello District 8 Family! Tomorrow night is our first Family Literacy Night! We'll be giving away free books and a chance to win a Kindle. You'll also have the opportunity to meet some great authors. The fun begins at 6:00pm at Missouri Ridge. We hope to see you there! For more info https://facebook.com/events/s/family-literacy-night/507199100154778/?ti=icl
3 days ago |
Williams County School District 8
LOST AND FOUND Parents, we already have a ton of lost jackets, water bottles, and lunch boxes at the school who would like to find their owners! Please feel free to stop by to look through the lost and found at Garden Valley to claim them!
4 months ago |
Madelline Krieger

PTO FUNDRAISER - FESTIVAL OF HEARTS Join us for games, prizes and fun! Food and drinks are available for purchase and all proceeds go to the District 8 PTO -- which goes back to our kids! https://www.facebook.com/events/2336146903084245/ view image
12 months ago |
Garden Valley Elementary School

Students in the 4th and 5th Grade from Missouri Ridge, Garden Valley, and Round Prairie are invited to Missouri Ridge School for an evening of fun. We'll have music, games, and dinner. Dinner will include a hot dog, chips, and cookie. Additional goodies can be purchased from the Concession Stand during the Social. Students who have received an Intervention Form during the Month of November are ineligible to go to the Social. Parents MUST pick up their children by 7:00pm. view image
about 1 year ago |
Garden Valley Elementary School
SEE ALL posts