EDIT MAIN
On February 25, voters have the opportunity to vote on WCSD8 request for a $28 million building bond for a new 600 student elementary school.
Time
9:00 am – 8:00 pm
Locations
Mountrail Williams Electric
218 58th Street West
WCSD#8 District Office
111 7th Ave West
Absentee Ballot Information
If you are unable to vote on February 25, 2020, please vote via absentee ballot. It is important that you fill out the application below and mail it to the school district in time for the district to mail you back the ballot. Applications can also be filled out at the district office.
Click here for an ABSENTEE MAIL BALLOT APPLICATION FORM.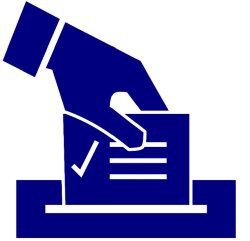 ---
SCHOOL BOARD ELECTION IS february 25, 2020.
The last day to file for the February 25, 2020 elections was 4:00 pm on December 23, 2019.
---
SCHOOL BOARD ELECTION FORMS
---
SCHOOL BOARD ELECTION NOTICES
NOTICE OF SPECIAL ELECTION - SCHOOL BOARD POSITIONS
RESOLUTION CALLING A SPECIAL ELECTION FOR BUILDING BONDS