EDIT MAIN
tHE NEXT ELECTION FOR WILLIAMS COUNTY SCHOOL DISTRICT #8 IS IN 2020.
If you are interested in absentee voting in that and/or other elections in 2020, do not turn in your absentee/mail ballot application until after January 1, 2020. These forms are annual forms and submitting one before the end of 2019 will not get you registered for 2020.
Click here for an ABSENTEE MAIL BALLOT FORM.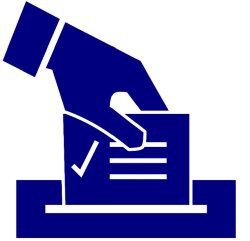 ---
SCHOOL BOARD ELECTION IS february 25, 2020.
All interested candidates must complete the 'STATEMENT OF INTERESTS' and 'AFFIDAVIT FOR CANDIDACY' forms and deliver both to Sherri L. Heser, Business Manager, Williams County School District #8, no later than 4:00 pm on December 23, 2019.
---
SCHOOL BOARD ELECTION FORMS
---
SCHOOL BOARD ELECTION NOTICES
NOTICE OF SPECIAL ELECTION - SCHOOL BOARD POSITIONS
RESOLUTION CALLING A SPECIAL ELECTION FOR BUILDING BONDS