EDIT MAIN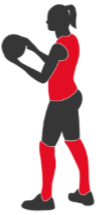 Trinity Christian School Guidelines for tonight's Volleyball game (10/08/2020).
Trinity Christian School is fortunate to have a spacious gym, so although they are not limiting fans, we need to be aware of space when sitting and spreading out in the bleachers.
As student-athletes arrive at the front door, because they are entering as a group, they need to enter the building in masks until they change in locker room. Once they have changed and in gym they can remain unmasked.
Note: Masks are not required for fans, but please be aware of distancing.
There will be concessions (pop, snacks and popcorn, but no hot meal).
Admission will be charged: $5 a person, 5 and under free.
Please try and have the correct bills to minimize bill exchange.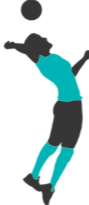 ---