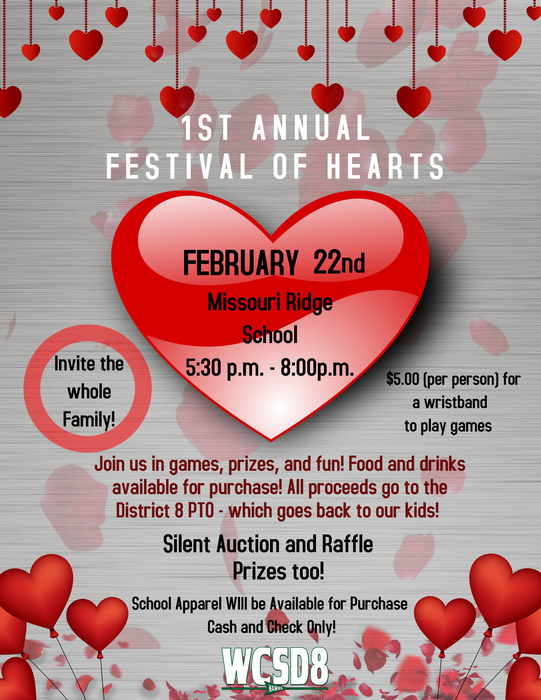 Students in the 4th and 5th Grade from Missouri Ridge, Garden Valley, and Round Prairie are invited to Missouri Ridge School for an evening of fun. We'll have music, games, and dinner. Dinner will include a hot dog, chips, and cookie. Additional goodies can be purchased from the Concession Stand during the Social. Students who have received an Intervention Form during the Month of November are ineligible to go to the Social. Parents MUST pick up their children by 7:00pm.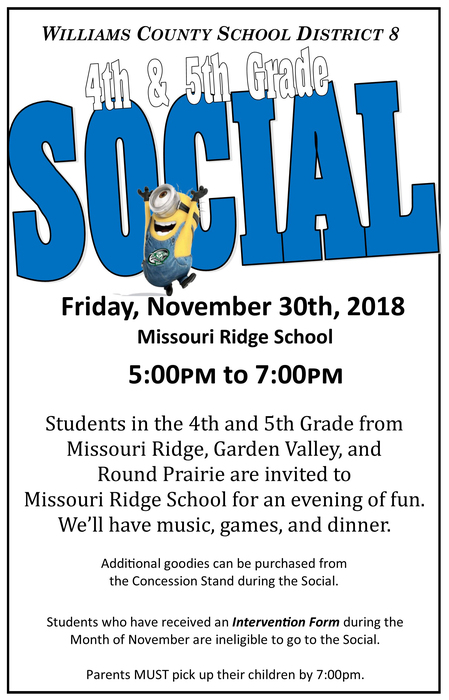 District 1 and District 8 are interested in working together as two independent districts to address our community's growing enrollment and we want to know what you think. Please follow this link to participate:
https://my.thoughtexchange.com/#765787583

Due to unforeseen circumstances, school pictures were canceled for today. As soon as we have updated information on when school pictures will be rescheduled, we will let you know.

Show your pride for Round Prairie School by ordering a PTO School Spirit Shirt! Order forms are available at the school office or you can download them here:
http://5il.co/4yeu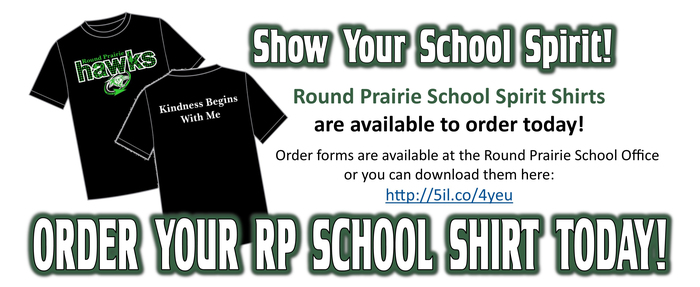 As a result of our large and unexpected increase in enrollment and the time constraints associated with it, we will have to make the following changes beginning on Monday, September 10th : 4th & 5th Grade Class Changes The 5th Grade classes at Missouri Ridge have grown beyond reasonable capacity and we are going to have to split the two classes in to three classes. To accommodate this move, we will have to move a class of 4th graders to Garden Valley. Mrs. Herland will be the 4th Grade teacher at Garden Valley. Mrs. Wetzel will be the new 5th grade teacher at Missouri Ridge. Parents of students affected by the 4th and 5th grade class switches will be contacted directly. 4th & 5th Grade Class Changes Start and end times at Garden Valley and Round Prairie will change to: 8:10am Start Time 3:05pm Dismissal Time If you have any questions regarding these changes, please contact your school's principal.