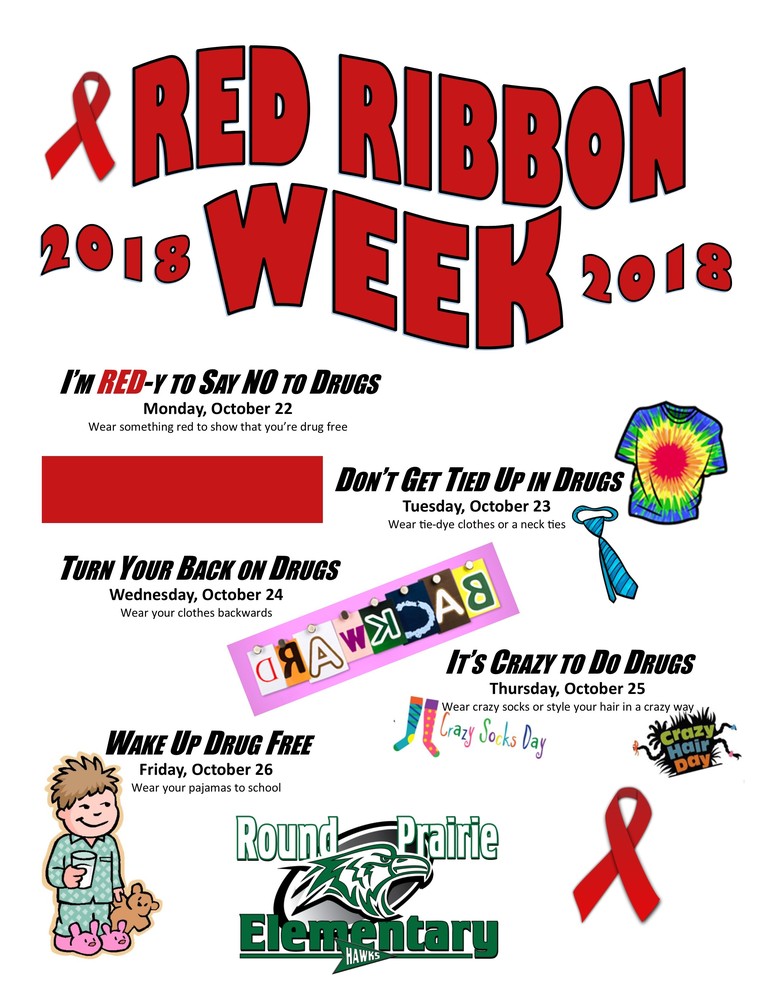 RED RIBBON WEEK
Tanya Sharp
Wednesday, October 10, 2018
RIBBON WEEK IS HERE!! October 22nd-26th, 2018
Dear Parent's,
Please help your child (ren) celebrate and honor RED RIBBON Week by participating in our fun dress-up theme days we will be having all next week! Please continue to honor our dress code.
Monday: Wear RED to show you're drug free. *Say NO TO DRUGS!!!
Tuesday: Wear tie-dye, a necktie or both. *Do not get tied-up in drugs!!!!!
Wacky Wednesday: Dress with mismatched, crazy socks, clothes and or shoes..... Or create a wacky hair-do. DO YOU!! * We'd be crazy to do drugs!!!!
Thursday: Wear your clothes backwards. *TURN your back on drugs!!!
Friday: Wear your pajamas to school. * Wake up drug free!!!!