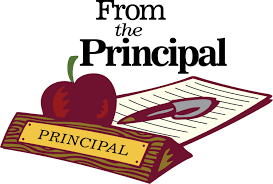 Letter from Ms. Morey
Madelline Krieger
Monday, August 10, 2020
Parents:
It is my pleasure to welcome you to the 2020-2021 school year! As the nation ended last school year in distance learning, there is undoubtedly some uncertainty with how this school year will look. It is our priority to work together with each family to protect the safety and well-being of students while also providing a quality education so that each student is able to reach his/her full potential. The school district's restart plan is posted on the website for your review and information. The teachers and staff at Garden Valley are working tirelessly to ensure the success of the school year and appreciate hearing your thoughts and concerns. Your involvement is of the utmost importance and vital to your child's success.
While open house has been cancelled in order to limit the number of people in the school building, your child's teacher will be contacting you before the start of school. Kindergarten orientation is August 17th and 18th. Please call the school to set up an appointment if you have not already done so. The first day of school is August 19th. With District #8's rapidly increasing enrollment, Garden Valley will be a K-2 school, offering three classrooms per grade. We are welcoming three new teachers to our school family this year. Ms. Recicar has been added to our Kindergarten team, Mr. Mitchell to our second-grade team, and Mr. Bauska will be teaching Physical Education.
School is in session from 8:15 a.m. to 3:05 p.m. Buses serve our school and will begin arriving at 7:35 a.m. If you will not be utilizing transportation services, please do not drop off your children prior to 7:35 a.m., the start of breakfast. The school supply list for each grade is posted on the school's web page and also available at Walmart. If you are on Facebook, I encourage you to follow the Garden Valley Elementary School page as well as the Williams County School District 8 page. We will feature our activities, important information, award pictures, and newsletters on our school's Facebook page as well as on the website. I look forward to serving you as Garden Valley Principal. Please do not hesitate to contact me with any questions and/or concerns. I can be reached at Michaela.Morey@k12.nd.us and 701-826-4261.
Michaela Morey, Principal