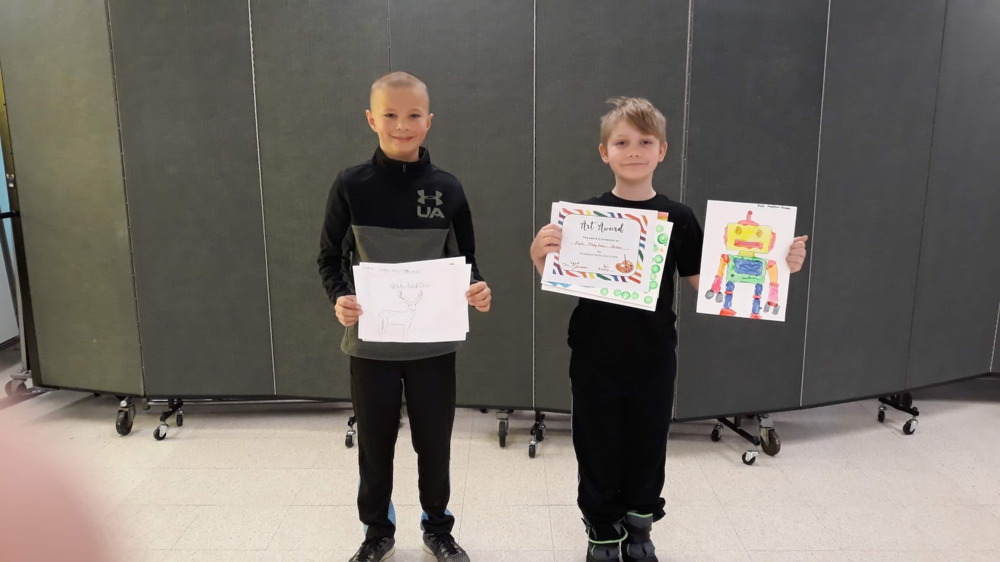 Winners
Denise Messick
Wednesday, April 03, 2019
Congratulations to the winners of the Garden Valley Art Show at the March Parent Dinner at Missouri Ridge on March 14.
3rd place - Kyle Mayhew-Jenson, 3rd grade (right)
2nd place - Mekiah Klumker, 4th grade (absent, not pictured)
1st place - Dustin Bratt, 4th grade (left)
All classes displayed artwork from class projects that festively decorated the walls of the Missouri Ridge Cafeteria. Great job everyone!